Body Shop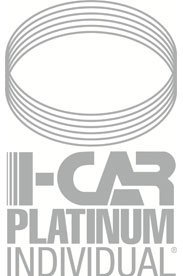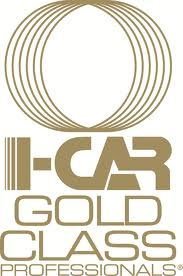 Crown Toyota Body Shop Department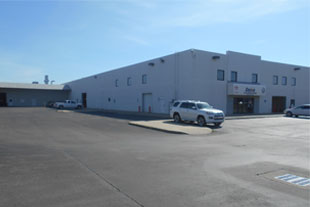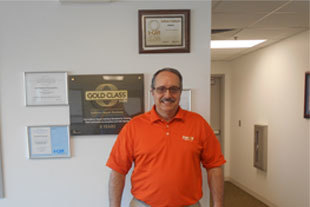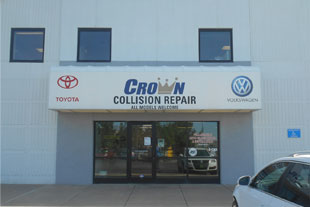 ARE YOU LOOKING FOR EXPERT AUTO BODY REPAIR IN THE LAWRENCE, KS AREA?
Crown Collision Center and Body Shop located at 3430 Iowa Street in Lawrence, KS offers the professional craftsmanship and courteous service you desire when auto body damage occurs. Our specially trained Body Shop Professional have all the parts, tools and expertise to repair your auto body damage. Let our highly trained body shop technicians fix your vehicle damage right, the first time, in a timely manner and at a competitive rate. If you're in need of the services of a reputable auto body shop in the Lawrence, Topeka or Kansas City area, contact us here at Crown Toyota and let us get you back on the road! Crown Toyota Body Shop offers a courtesy shuttle to and from our dealership when dropping off or picking up your vehicle for repairs. If you do find yourself waiting for a ride, take advantage of our customer lounge, complete with coffee, wifi and cable television. To contact Crown Toyota Body Shop or to view our hours please click here.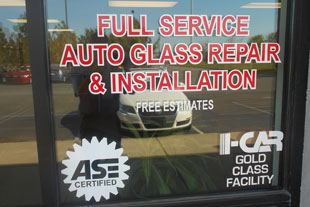 CROWN TOYOTA BODY SHOP IN LAWRENCE, KS.
Accidents happen. Life doesn't wait for you while you're waiting for your vehicle damage to be repaired. Crown Toyota Collision Center and Body Shop is dedicated to making your auto body repair experience as quick and easy as possible. We know vehicle damage repair can be aftermath of a stressful event in your life. Let Crown Toyota Body Shop take the stress out of your auto body repair. We offer convenient and free extimates and can further assist you by coordinating with your insurance company to make sure that your vehicle is repaired properly. We work on all make and model vehicles and guarantee all of our auto body work with a Lifetime Warranty.
CROWN TOYOTA BODY SHOP: State-of-the-Art Equipment and Up-to-Date Training
We know that your car represents a significant investment. Don't risk that investment by taking it to a discount shop. Improper auto body repair work can lead to even larger and more costly problems in the future. At Crown Toyota Body Shop, we have "state-of-the-art" equipment and certified technicians that are kept as up-to-date as possible through on-going training to ensure that your vehicle is fully restored to it's pre-accident condition.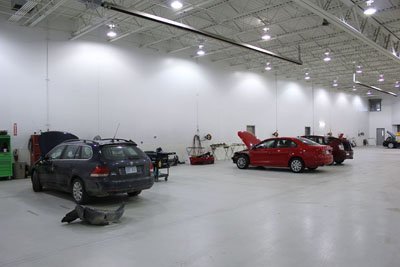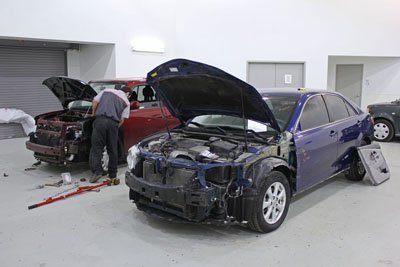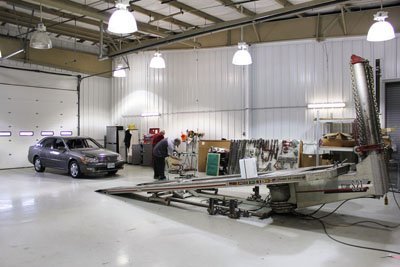 CROWN TOYOTA BODY SHOP: Clean and Spacious Work Area Allows for Efficient Work Environment
At Crown Toyota Body Shop, efficiency is key in expediting the repair process from the time of arrival, to delivery day when all of your auto body repair work has been completed. While your vehicle is with us, rest assured that we structure our work enviroment to repair your vehicle as quickly as possible. Our clean facilities and organization prevent slowed productivity and delays in delivering your vehicle on time.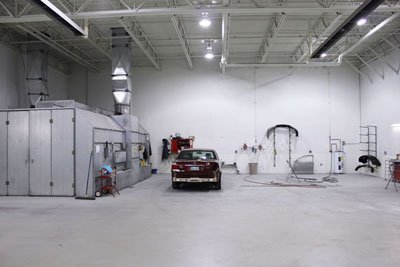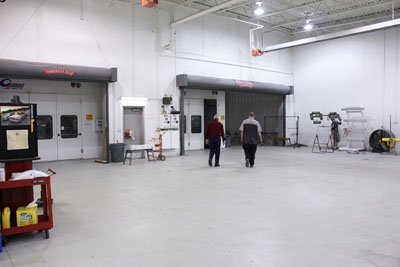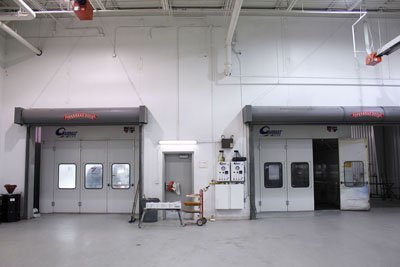 CROWN TOYOTA BODY SHOP: Multiple Paint Booths and Experienced Technicians
Crown Toyota Body Shop implements multiple painting booths and experienced technicians to accomodate the volume of cars that come through the Collision Center. Having the facilities and capable manpower to work on multiple projects at once is vital to our productivity.
CROWN TOYOTA BODY SHOP: AUTO GLASS INSTALLATION CENTER IN LAWRENCE, KS
We offer on-site, high quality auto glass repair and replacement services. Whether you are in need of a new windshield, door glass or back glass, or just have a rock chip that needs to be repaired, we can help. Most types of rock chip damage can be successfully repaired without replacing the entire glass and many insurance companies will waive your deductible, leaving the repair work free of cost for you.
CROWN TOYOTA BODY SHOP: AUTO GLASS REPAIR AND REPLACEMENT IN LAWRENCE, KS
Your windshield is an integral part of the vehicle's structure. It provides structural strength to your car's body in the event of a rollover and supports the proper performance of the vehicle's airbags. Most small rock chips in your windshield can be repaired and your insurance carrier may completely cover the cost of the repair. All of our automotive glass work is done on site by a trained auto glass technician. We will inspect your auto glass damage and recommend the proper repair.
Please contact one of our Crown Toyota Body Shop Advisors at (785)-312-3799
Has your vehicle recently been in an accident? Looking to fix scratches and/or dents? Bring your vehicle in for an estimate! We will be in contact within 1 business day after submission of form to schedule appropriately. For same day appointment, please contact us directly by phone.
Body Shop
Dave Williamson
Collision Center Manager
785-312-3799
Josh McMinn
Collision Center Assistant Manager
785-312-3799
Body Shop Hours
| | |
| --- | --- |
| Monday | 7:30 am - 5:30 pm |
| Tuesday | 7:30 am - 5:30 pm |
| Wednesday | 7:30 am - 5:30 pm |
| Thursday | 7:30 am - 5:30 pm |
| Friday | 7:30 am - 5:30 pm |
| Saturday | Closed |
| Sunday | Closed |
Our Location
In Stock at Crown Toyota Of Lawrence
3430 South Iowa Street
Lawrence, KS 66046 Get Directions